*disclaimer* Veeam is a sponsor of this blog – but has not requested, or had any part in this entry.
Working for a consulting firm, I work with many different backup solutions.  In this particular case, the client uses Veeam Backup & Recovery.
The problem:
Late in the afternoon, I was alerted by our client that there was an accidental deletion of an entire OU in Active Directory.  AD is not yet at the 2008 level, so we don't have the recycle bin.  Unfortunately, replication to the other DCs had already occurred, so we could not rely on them to restore the objects.  Users were already unable to log on to PCs, and loss of network resources was rampant.
In Veeam v7, I would normally spin up a SureBackup job to restore individual objects, but – this would require each of the 1400 computers to be re-joined to Active Directory, as the machine passwords can't be restored.
That's where the solution comes in: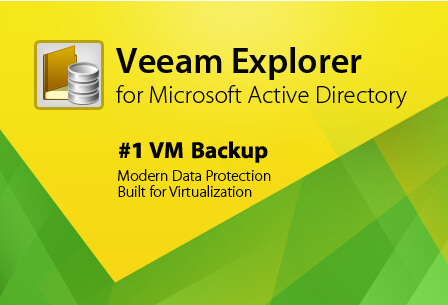 Veeam's Explorer for Active Directory!
If you've used Veeam, you may be familiar with their Exchange and Sharepoint Explorers, allowing for granular recovery straight from the backup files, without spinning up a SureBackup job.  Well now Active Directory joins the family.
Explorer for Active Directory allows for password recovery as well along with the objects, so the solution was simple.
I spun up a new 2008 R2 virtual machine from a template, and installed the Explorer for Active Directory Beta.  By accessing the previous backup job, and pointing the Explorer to the AD database files,  we were in business.  We were able to successfully restore all 1400 computer account, without the need to touch a PC or re-join it to the domain.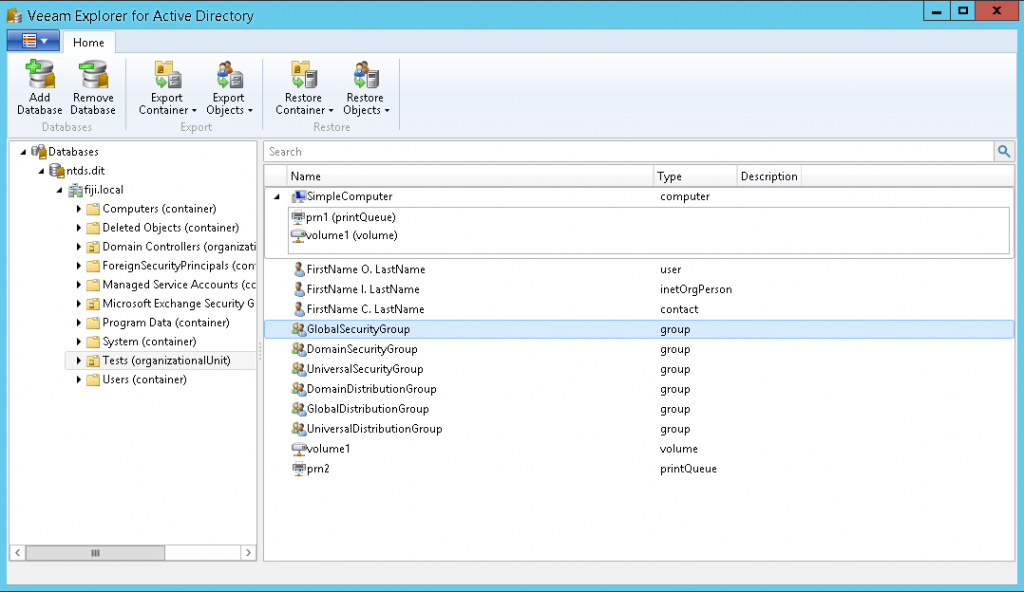 From the time the Explorer for Active Directory was installed, to completion, was less than 20 minutes!
This is a fantastic addition to the Veeam family of tools!