VMware just launched Cloud Foundry, which is a PaaS. Platform as a Service. According to the FAQ, there will be three offerings:
CloudFoundry.com – a complete hosted PaaS environment.
CloudFoundry.org – an open source cloud.
CloundFoundry Micro – a downloadable instance to run on the desktop for developers.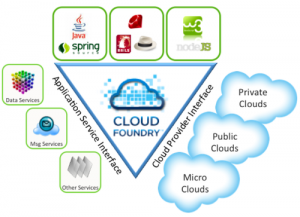 The website didn't contain a lot of details, but The Console, VMware's Executive Blog breaks it down very well.  I recommend reading it!
I'm excited to see what this will become!