This year will be my 5th year attending the largest virtualization conference in the world, VMworld 2016.  I still remember my first year – arriving into San Francisco in 2012 wide-eyed and overwhelmed.  My hotel was a good 25-minute walk away from a convention center that was mostly underneath the ground.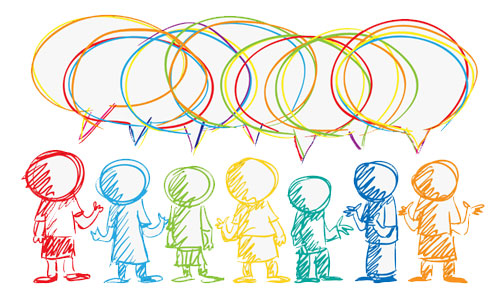 Once I finally found my way into the Moscone Center, I was quickly at a loss for what to do first.  Yes, I had filled out my calendar with sessions, time in the Solutions Exchange, and maybe some time to eat in there too.  But, I wasn't getting some of the "value-add" that I was reading about.
Enter Twitter!
Once I hopped on Twitter, and started following vExperts, and VMware related accounts, I realized there was a whole other aspect to VMworld – Community involvement.  There were parties every night (think meet and greats, not shirtless dancing), vBeers, vStogies, Un-Party, vmUnderground, vBrownbags, and other vThings!

Fast forward to 2016:  I'm now a multiyear vExpert, a VMUG Leader, I just got done watching half a day of panel sessions at the OpeningActs event, broadcast live by the vBrownbag team.  I've got more community events on my calendar than I think I can actually attend.
But what's the benefit?
The benefit is that by involving yourself in the vCommunity, you aren't limiting yourself to just skimming knowledge from canned sessions and marketing.  You are connecting with people and absorbing their knowledge.  You are given opportunities to ask questions, and to bounce ideas off people with different skillsets that might otherwise not be available to you.

You are allowing yourself to expand your sphere of influence to envelop people all over the world, which have no issue answering questions and assisting people better themselves!
So what can I do?
Join twitter.  Start following every VCDX holder, and as many vExperts as you can. Then, start engaging with them online.
Watch vBrownbag videos, and maybe even present!
Attend VMworld, and meet people you don't know! Don't be afraid to approach anyone – even the so-called "vRockstars"
Get involved with you local VMUG (VMware User Group)