Hewlett Packard Enterprise kicked off its Discover 2016 event this week in London.  I am grateful that I am able to attend as a guest of HPE as an independent blogger.  Here's a recap of the first day's events and announcements:
What's HPE's Strategy and vision?
Jason Newton, Vice President of Pan-HPE Marketing was able to present to the independent blogger panel and talk about HPE's strategy and vision.  It is just a little over a year ago that HPE split from HP, and became an independent company.  Realizing that one company can't do it all, HPE has made the choice to focus on what they do great, instead of trying to be everything to everyone.  Things are now moving at such a fast pace in the industry, and new companies are popping up all over the market, and HPE's goal is not to compete with some of these great solutions provided but to be in front of them.  For example, HPE has no intention of providing its own container platform, instead it's partnering with Docker, in order to provide a great solution for Docker to run on and integrate deeply with.
HPE's vision is to be the Hybrid IT leader, and they want to make Hybrid IT simple.  In a market so saturated with cloud offerings, HPE realizes that on-premises hardware has not, and will not go away.  By creating a platform that enables companies to easily manage their on-premises and cloud infrastructure, they want to ensure that customers have a successful Hybrid IT strategy.
Microsoft Azure and Azure Stack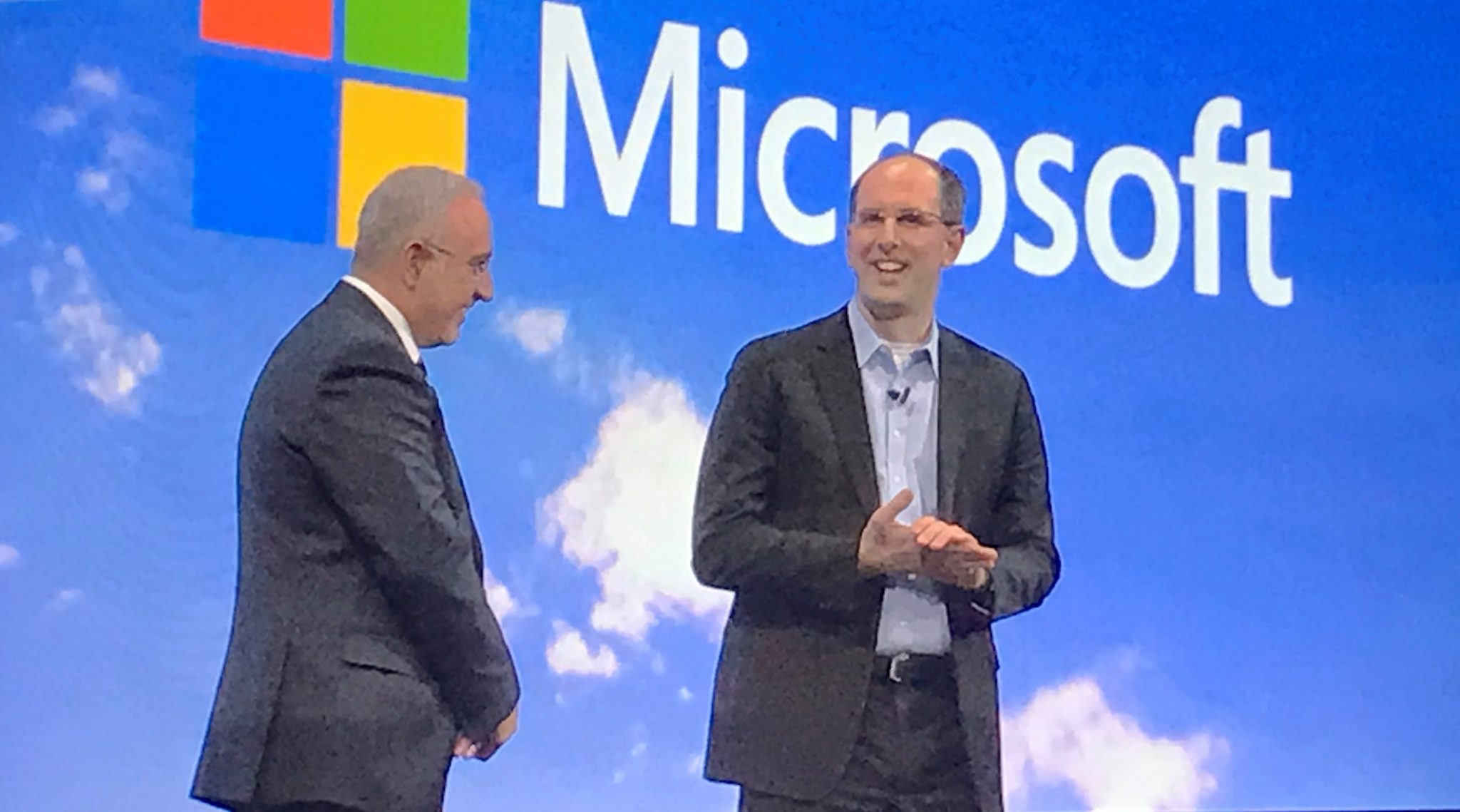 HPE has a strong partnership with Microsoft, and with their Hybrid IT strategy, want customers to have a common management platform.  Microsoft Operations Management now has the ability to integrate in HPE's OneView system, to get a clear picture of HPE hardware.  Also announced was that the hyper-converged platform, HCI 250, will support Azure Stack, allowing the full Azure suite to be on-premises.  This is good news for customers that have particular requirements that prevent them from moving their apps to the cloud.
The Machine
One of the most interesting announcements was around HPE's research and development project, code named "The Machine."  This project, while not a product that will see the market, is a platform that they have been working on in order to move from a CPU-centric computing platform, to a Memory Driven computing platform.  Today, our servers have been designed around the CPU, it's capabilities, and it's restrictions.  Unfortunately, this can cause some restrictions when it comes to RAM.  What HPE has set out to do, was to create a blade-like system, that separates the CPU and the RAM, into their own modules.  This will allow ram to be accessed outside of the board that contains the CPU.  Since modern networking technology is too slow for the fast speeds and low latency required by memory, HPE developed a new technology called Photonics.  Photonics is a new medium, that allows electrical signals to pass directly over a light network, attached directly onto the chip.  On Oct 24th, 2016, HPE was able to successfully demonstrate a proof-of-concept of this technology.

Why is this exciting?  Well, recently, I blogged about HPE's Synergy, a composable infrastructure that allows CPU, network, and disk to be provisioned intelligently.  With the technology developed in the research project The Machine, HPE could implement this tech in order to allow the Synergy platform to be a full composable infrastructure system – complete with CPU only blades, and RAM only blades – independently scalable, and flexibly provisionable.
What's next?
Day 2 is coming up, and be sure to check back for an overview.  It's been a lot of fun attending my first Discover event, and I'm looking forward to the next couple days.  I expect to get more information on The Machine, and also on HPE's hyper-converged solution.
All travel expenses and incidentals were paid for by HPE to attend Discover 2016, but with no expectations about coverage through this blog or social media.