Here at VMworld 2014, one of the hands on labs was the new EVO:Rail.  The lab walks through the process of the installation and then creating some VMs and managing them.
 Installation Overview:
Connect to the IP of the EVO:Rail cluster to start the installation process.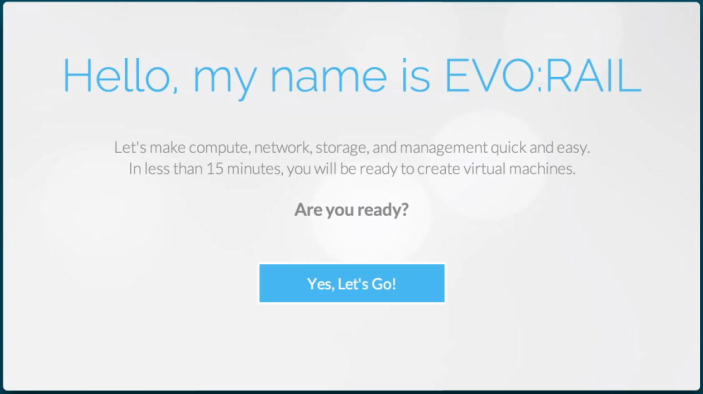 Choose to customize the installation to assign IP addresses and passwords.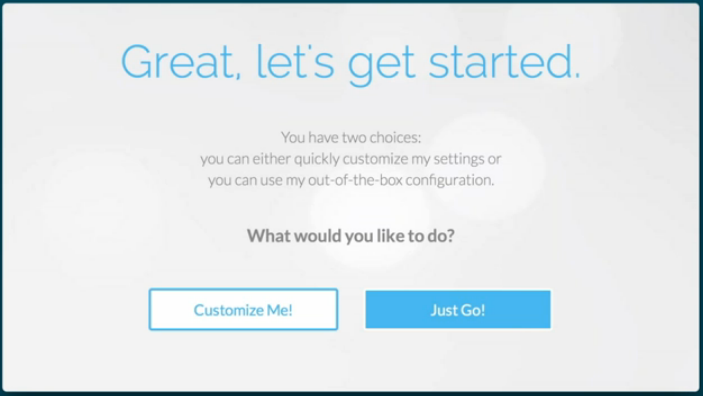 Assign hostnames:

Host prefix
Separator
Iterator
TLD

These settings will build the fqdn of each host – in the example we will receive 4 hosts named:

host01.localdomain.local
host02.localdomain.local
host03.localdomain.local
host04.localdomain.local

Configure the name of the vCenter server.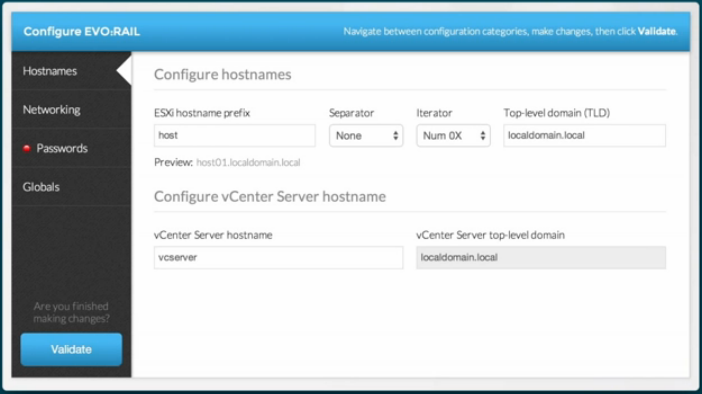 Configure the networking settings for the hosts.  The 4 hosts (and future hosts) will get IPs assigned from this pool of IP addresses.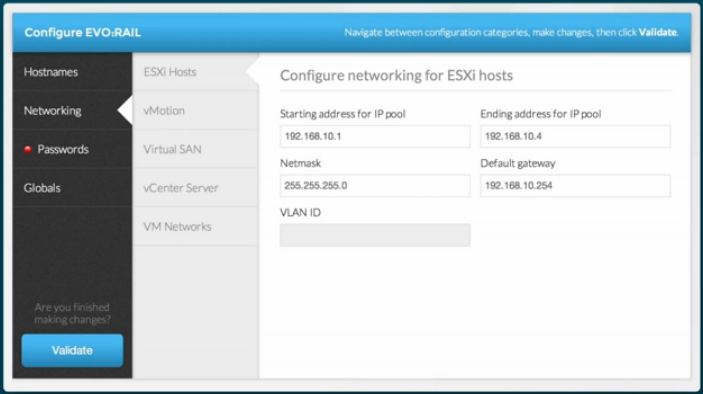 Configure the IP addresses to be assigned to the vMotion interfaces for each host and VLAN ID.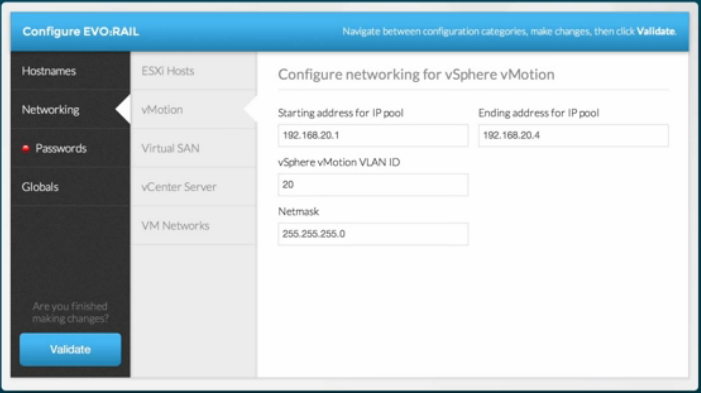 Configure the IP pool for the Virtual SAN interfaces and VLAN ID.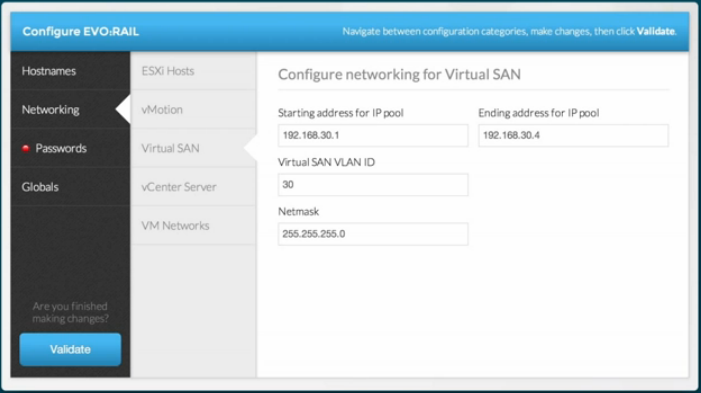 Configure the vCenter server IP.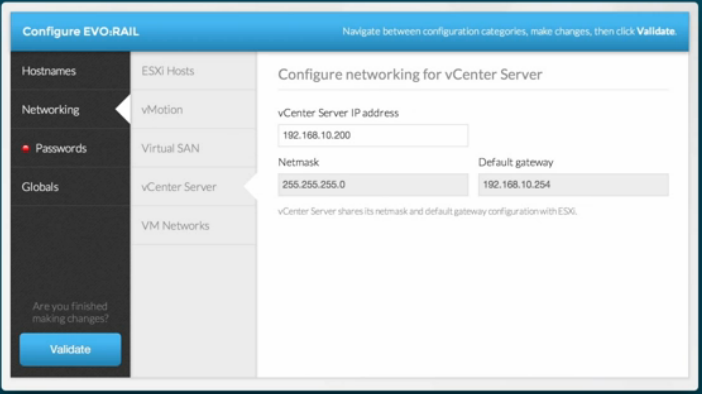 Finally for networking, create any needed VM networks and associated VLAN IDs.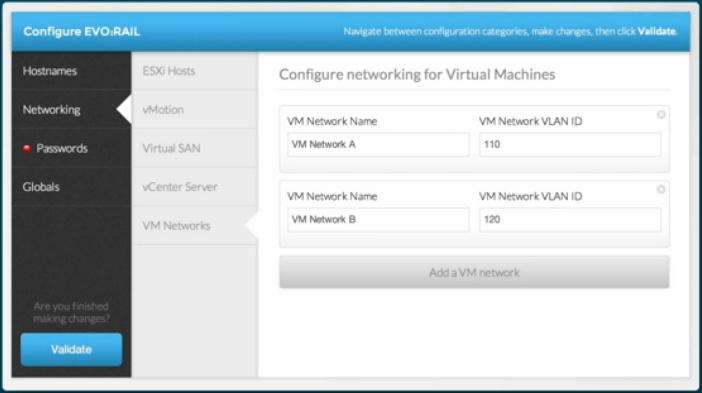 Assign passwords (Not pictured).  Assign the ESXi root password and also the vCenter password.
Setup NTP servers and the time zone.  Also, you have your choice of logging servers:

vCenter Log Insight is included in EVO:Rail
3rd party logging solution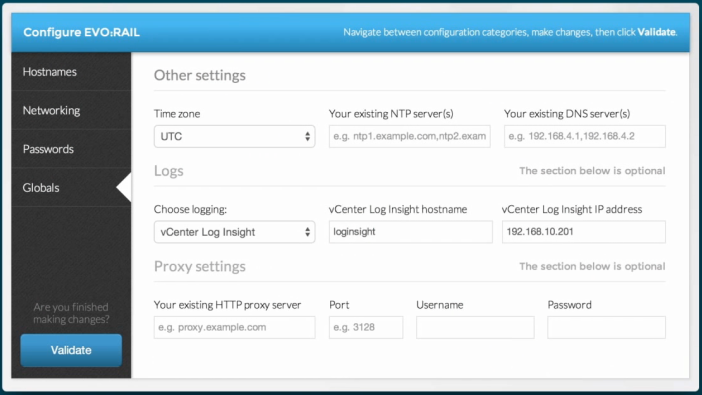 Click Validate and then install – and EVO:Rail will deploy everything for you! (about 10 minutes)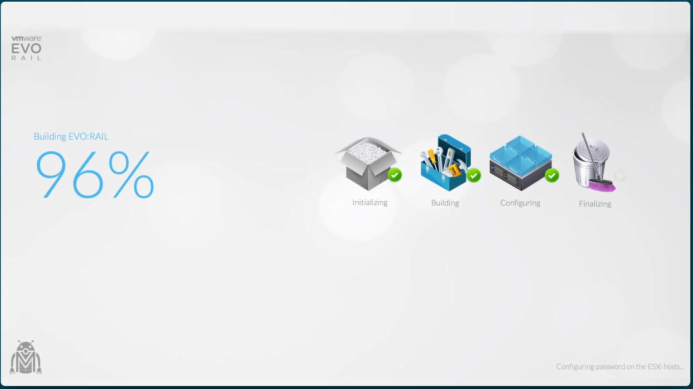 Congratulations!  You have installed EVO:Rail, and are ready to deploy some VMs.