*Disclaimer: While TrainSignal is sponsoring  my blog, the views expressed in this post are my own.
Recently, TrainSignal revamped their website, and delivery method of training classes.  Previously, training was available by ordering a specific class, and receiving some DVDs – either physically, or as a download. They have stepped up the game, and its a good move!
Now, they are offering access to ALL of their courses for a monthly fee, which is all delivered via streaming video on the site.  There is also an offline player available.
One of the first things I decided to try was connecting with my iPad and Surface tablet – both of which had no problems with the site rendering, or the streaming video for the training classes.
The UI is very clean and simple as you can see below.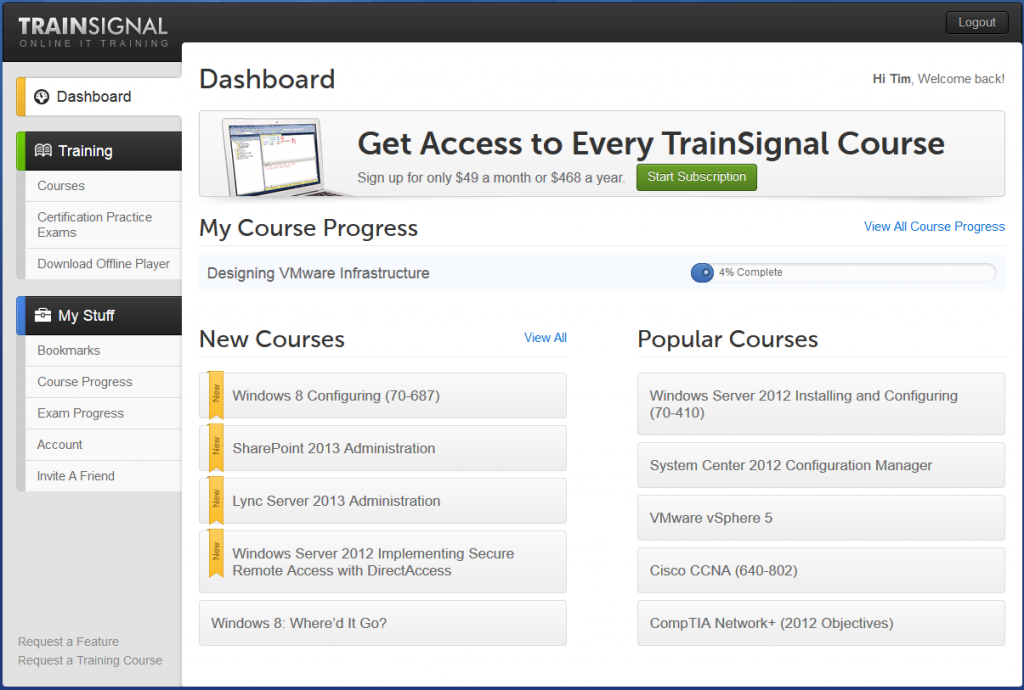 I've been using TrainSignal resources for some time now, and one of the things I really like about their training resources is that they use industry professionals to deliver the classes. In my opinion, that builds the credibility of the training courses.  I would much rather take a class like "Designing VMware Infrastructure" delivered by Scott Lowe, then by someone who never uses the products in real life.
When viewing a course, the video is a nice shadow box, and very easy to navigate: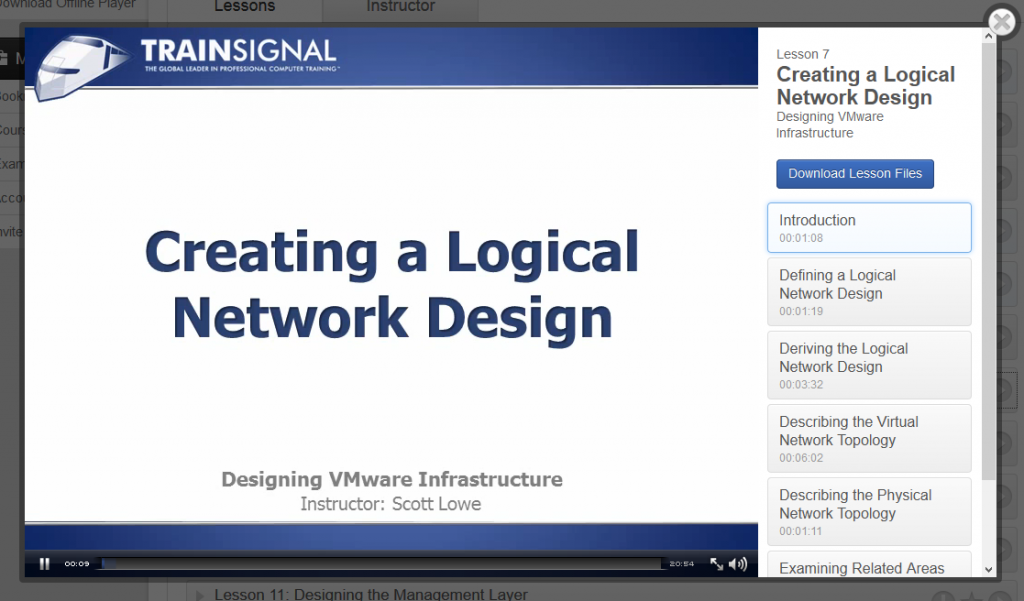 The VMware courses are quite good, and there are actually quite a bit of them related to just vSphere 5:
VMware vSphere 5
VMware vSphere 5.1 New Features
VMware View and ThinApp
VMware View 5 Essentials
VMware Site Recovery Manager 5
VMware vCenter Operations Manager
VMware vCloud Director Organizations
Designing VMware Infrastructure
VMware vSphere Advanced Networking
VMware vCloud Director Essentials
If you are looking for a way to get ahead and to keep up with the ever changing scene of IT, I highly recommended TrainSignal training resources.