On Tuesday, VeeamOn was kicked off the morning general session.  If you aren't familiar, VeeamOn is the premiere  availability conference, hosted this year in New Orleans; running for 2 days, with a third day dedicated for partner sessions. Peter McKay, co-CEO of Veeam took the stage, and started sharing some statistics with the over 3000 attendees.  Here's just some of those stats about Veeam:
74% penetration of Fortune 500 companies
Over 400,000 customers
73 Net Promoter score!
87% Renewal rate of support agreements
33% growth in Q1
Planning to add 800 new employees over the next 12 months
As you can see, Veeam has positioned itself quite well in the industry, and doesn't show any signs of slowing down.
Not only did Veeam change branding, they also were busy with new features.
The Technical Evangelist team (Clint Wyckoff, Michael White, Rick Vanover, and Michael Cade) took the stage to show off some of these new features coming with version 10:
CDP or Continuous Data Protection. With CDP, replication jobs no longer rely on snapshots. Instead, Veeam leverages VMware's VAIO, which allows the IO stream to be split, and writes can be sent to a secondary location. Using this API, Veeam now can do restore points every 15 seconds, instead of the previous 15 minutes (via snapshots). This is going to be an excellent choice for those Tier 1 applications where the team requires a low RPO.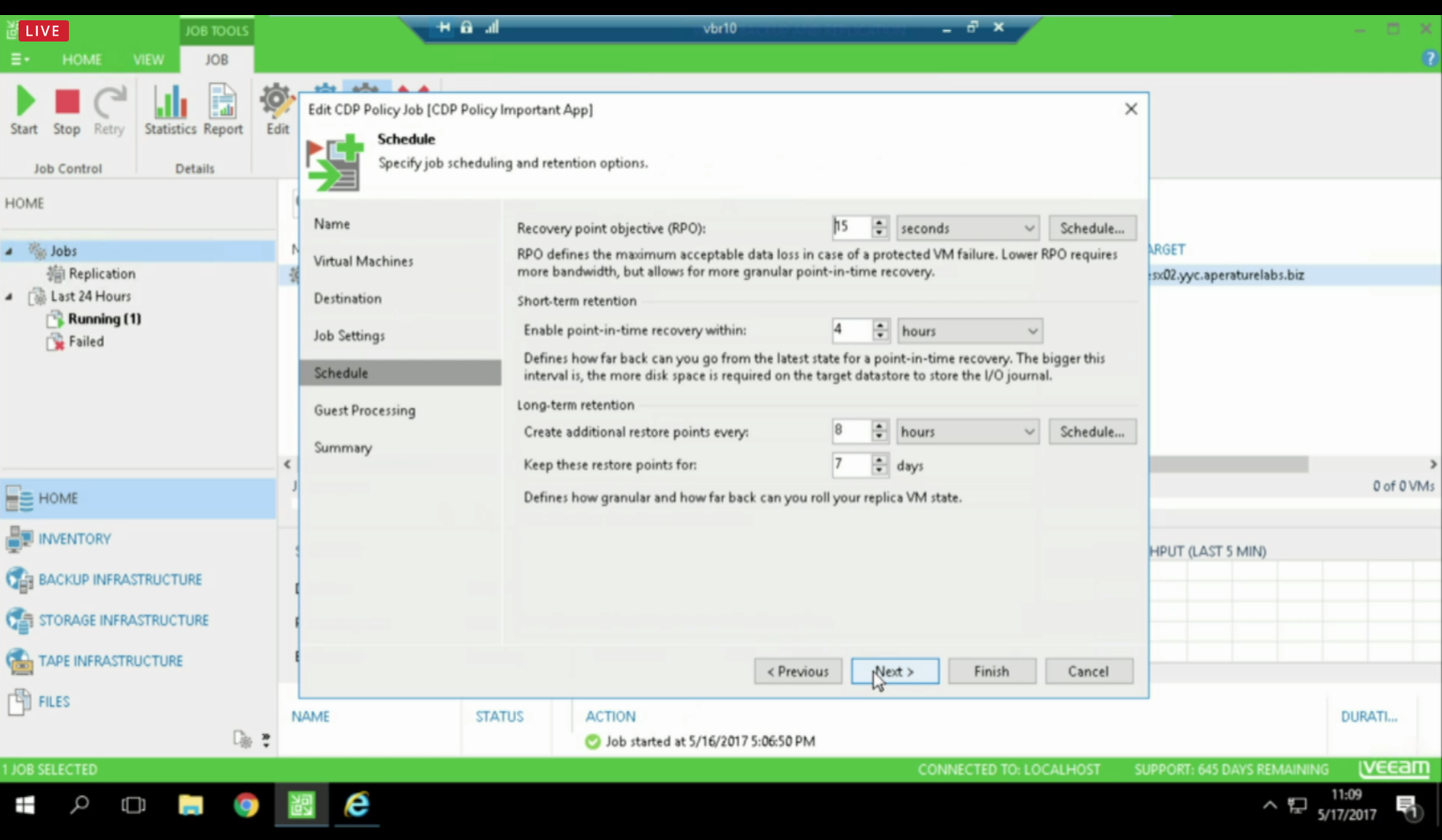 Native Object Storage. Briefly announced, Veeam will now support cloud blob storage for archiving backup data natively.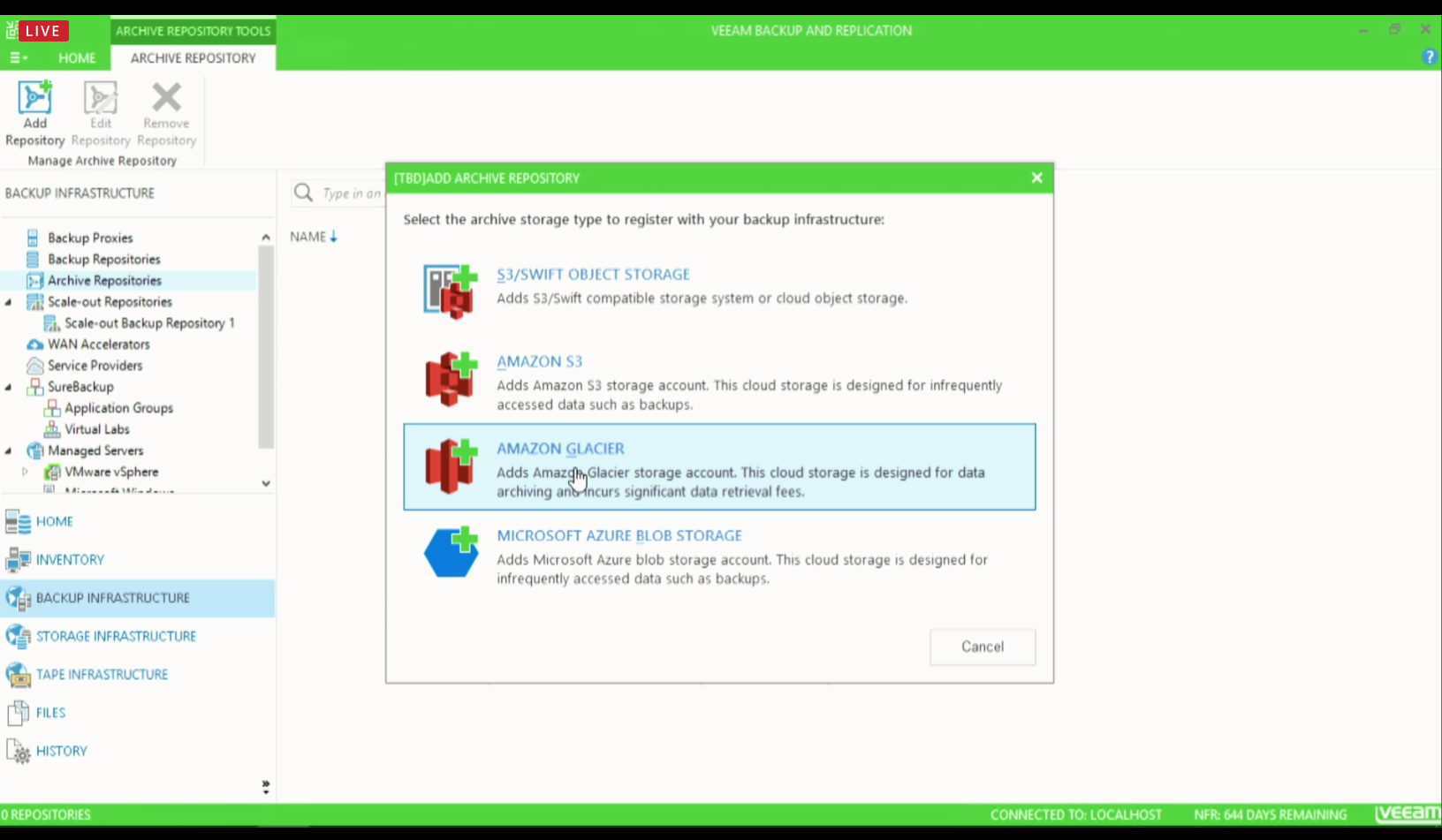 Universal API for storage integration. Veeam has had tight storage integration with vendors like HPE, EMC, NetApp, and Nimble. In Version 10, they are publishing a public API that any storage vendor can integrate with. This will allow Veeam to have access to SAN based snapshots, and tighter integrations for faster data transfer.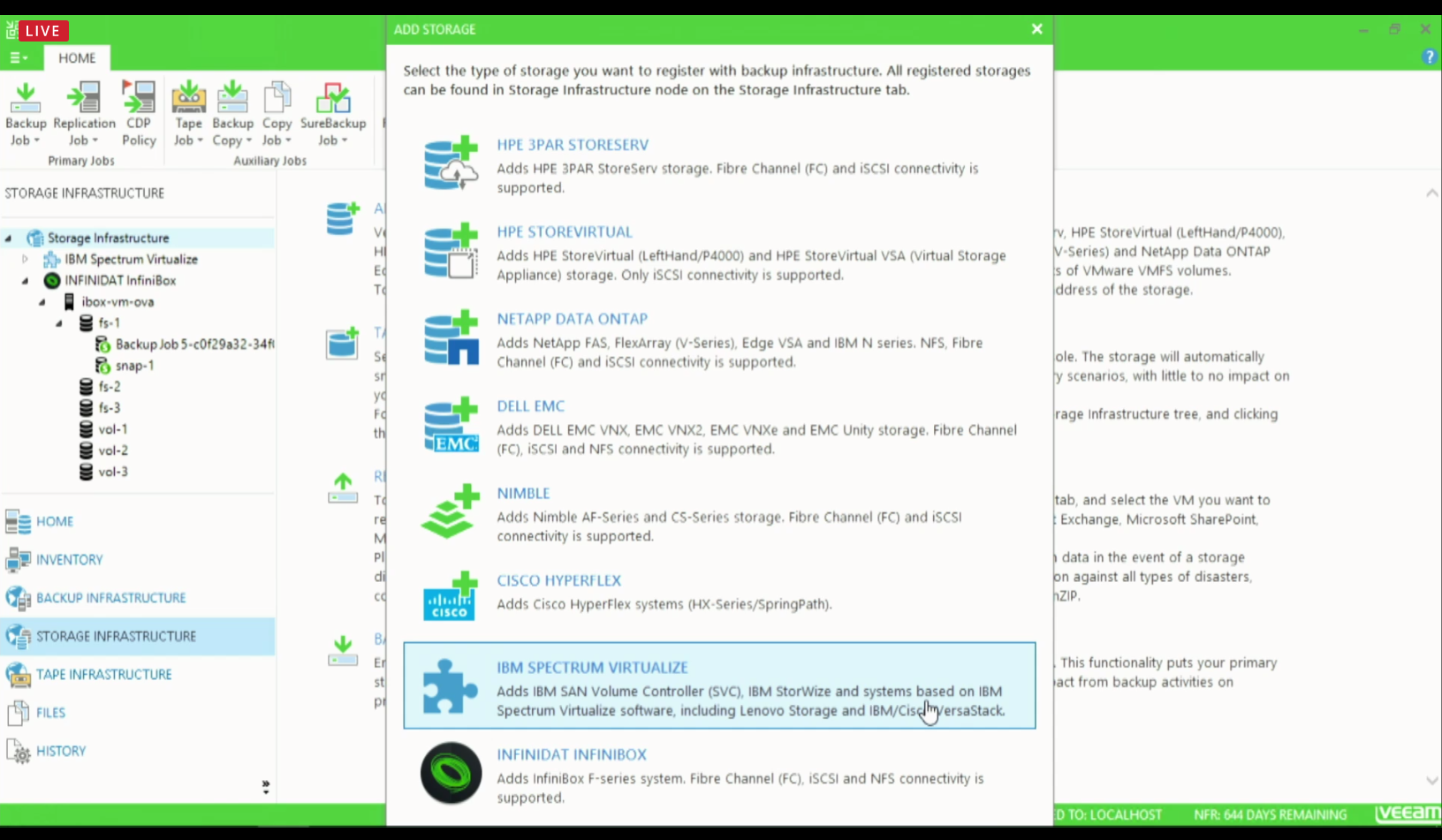 Veeam Agent for Windows. Probably one of the most requested features, Agent for Windows will allow backups on non-virtualized systems, and cloud based systems. With Version 10, the agent will be fully managed by the Veeam Backup and Replication console, unlike the free Endpoint backup which is a standalone product. In the management console, systems can be discovered via hostname, active directory, or via csv file. For Active Directory, you can specify computers as well as entire OUs.       Since Veeam already backs up virtual machines, logic is built in to exclude VMs from the agent based backups by a simple checkbox. One special note, is that there will be support for Microsoft Failover Clusters.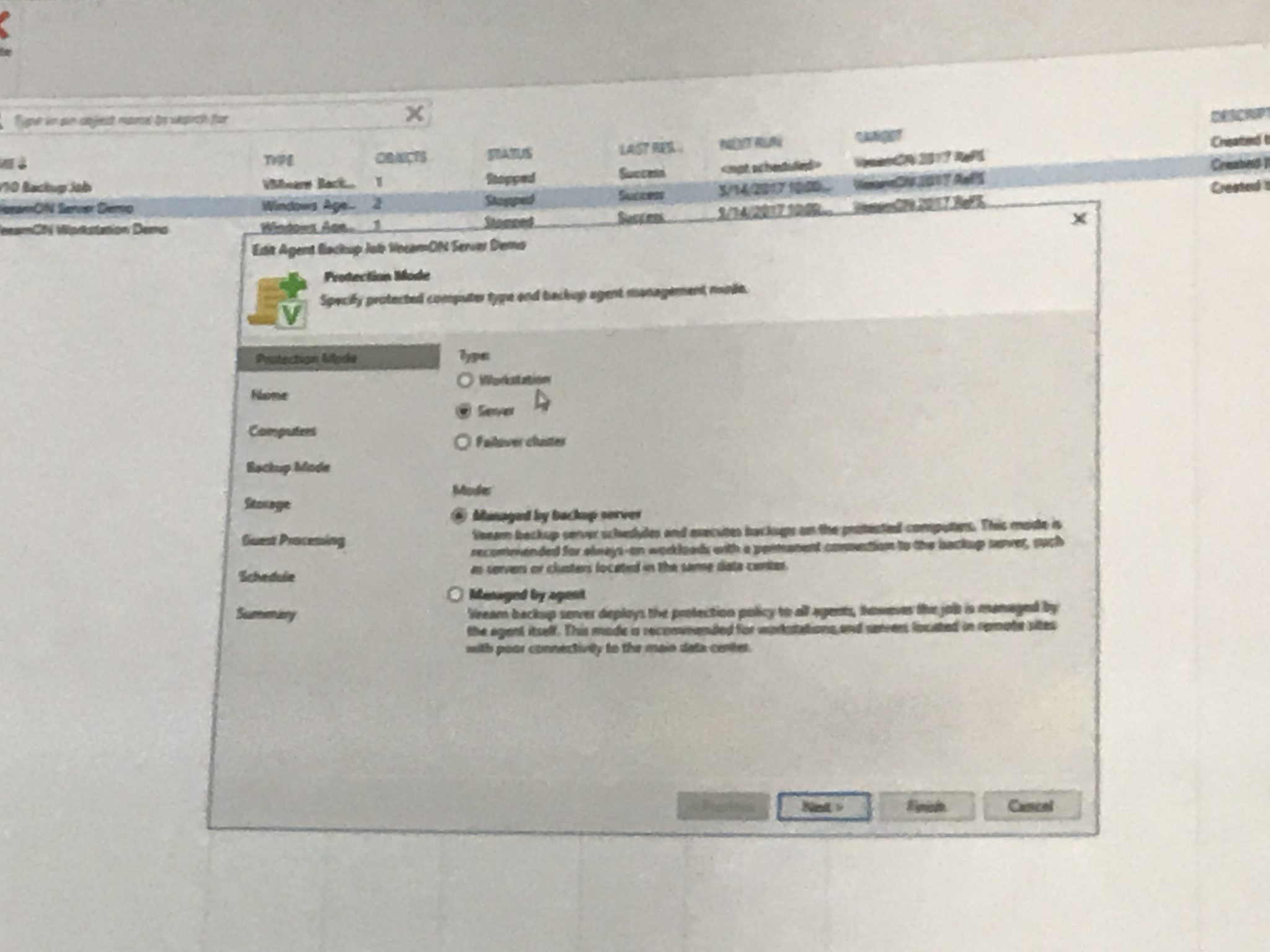 NAS Support. Veeam will now be able to backup file shares directly, with granular restores from various file versions. This is helpful for customers who run dedicated NAS boxes of have specific recovery requirements for file shares. I see this feature also being very helpful for file server migrations, as you can restore the entire share to another host if needed.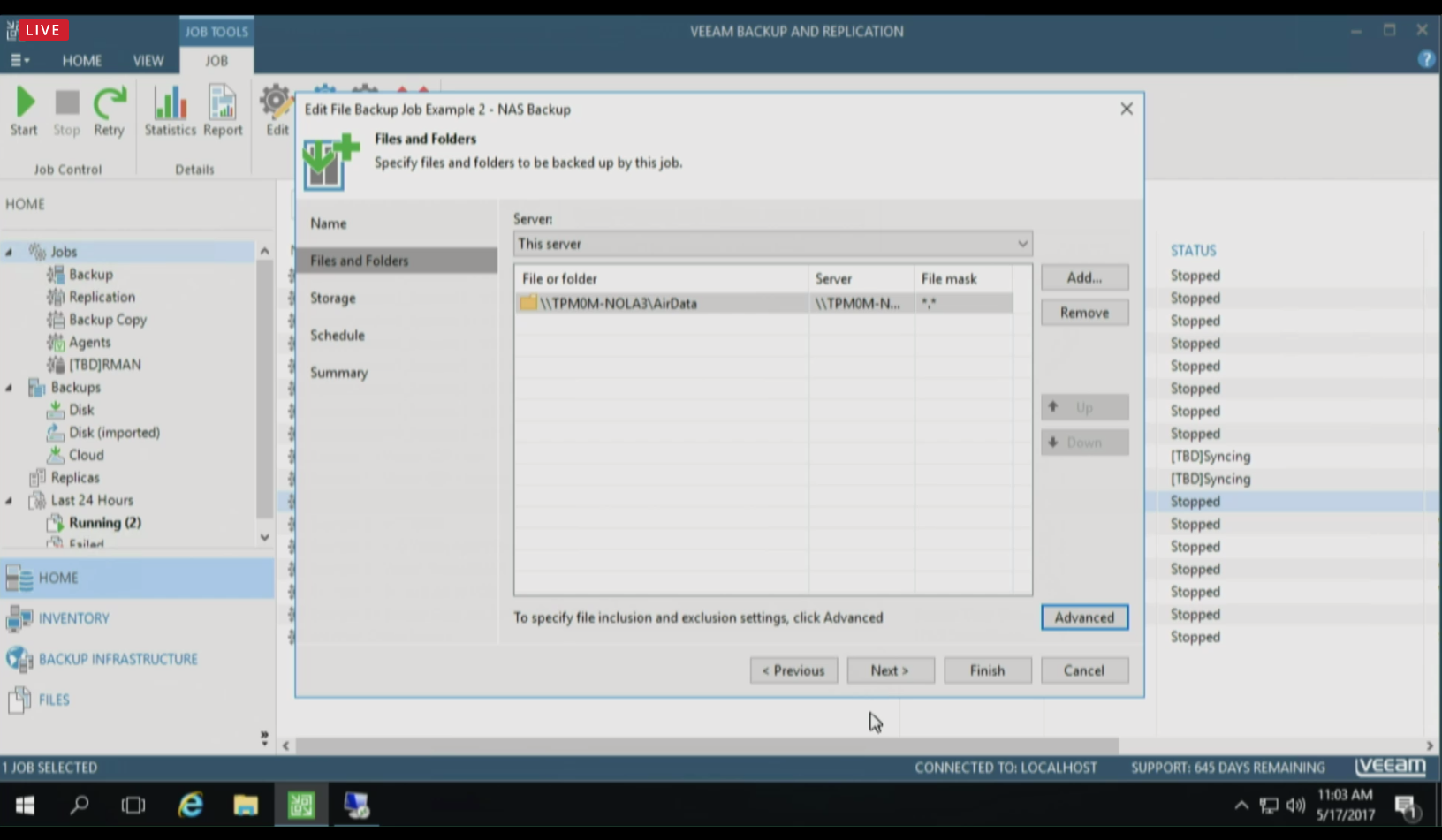 Availability Orchestrator. VAO, Veeam Availability Orchestrator, is a new product that will allow for better disaster recovery management and failover.       With a management server at each site, this software will allow for granular settings for the existing replica and failover groups. Allowing failover from either site.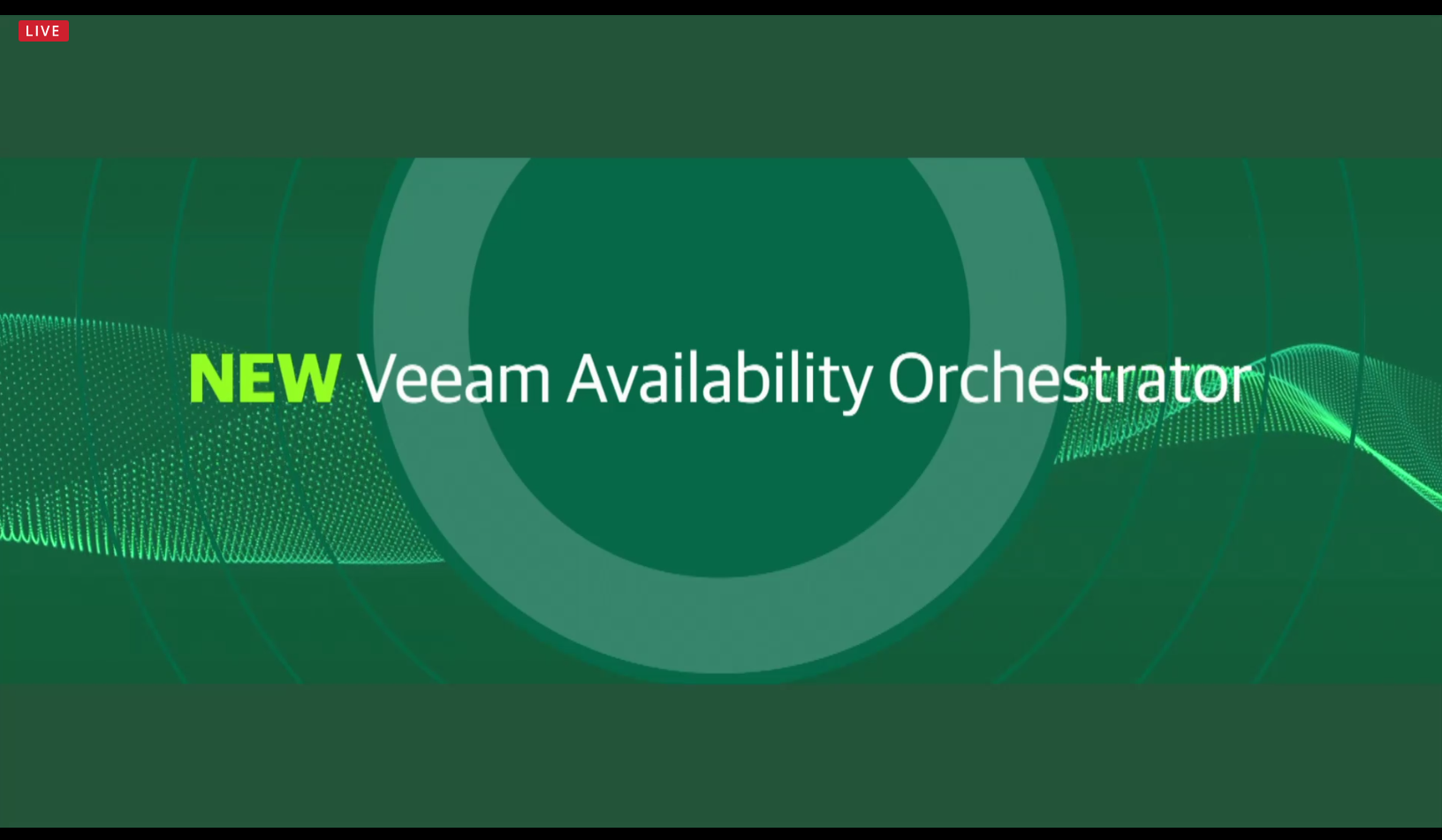 Log Insight Integration. Log Insight from VMware is becoming more and more popular in datacenters, as it allows staff to quickly find and view information in various log files. Veeam now has a content pack, which allows visibility into Veeam's logs to be directly accessible from Log Insight.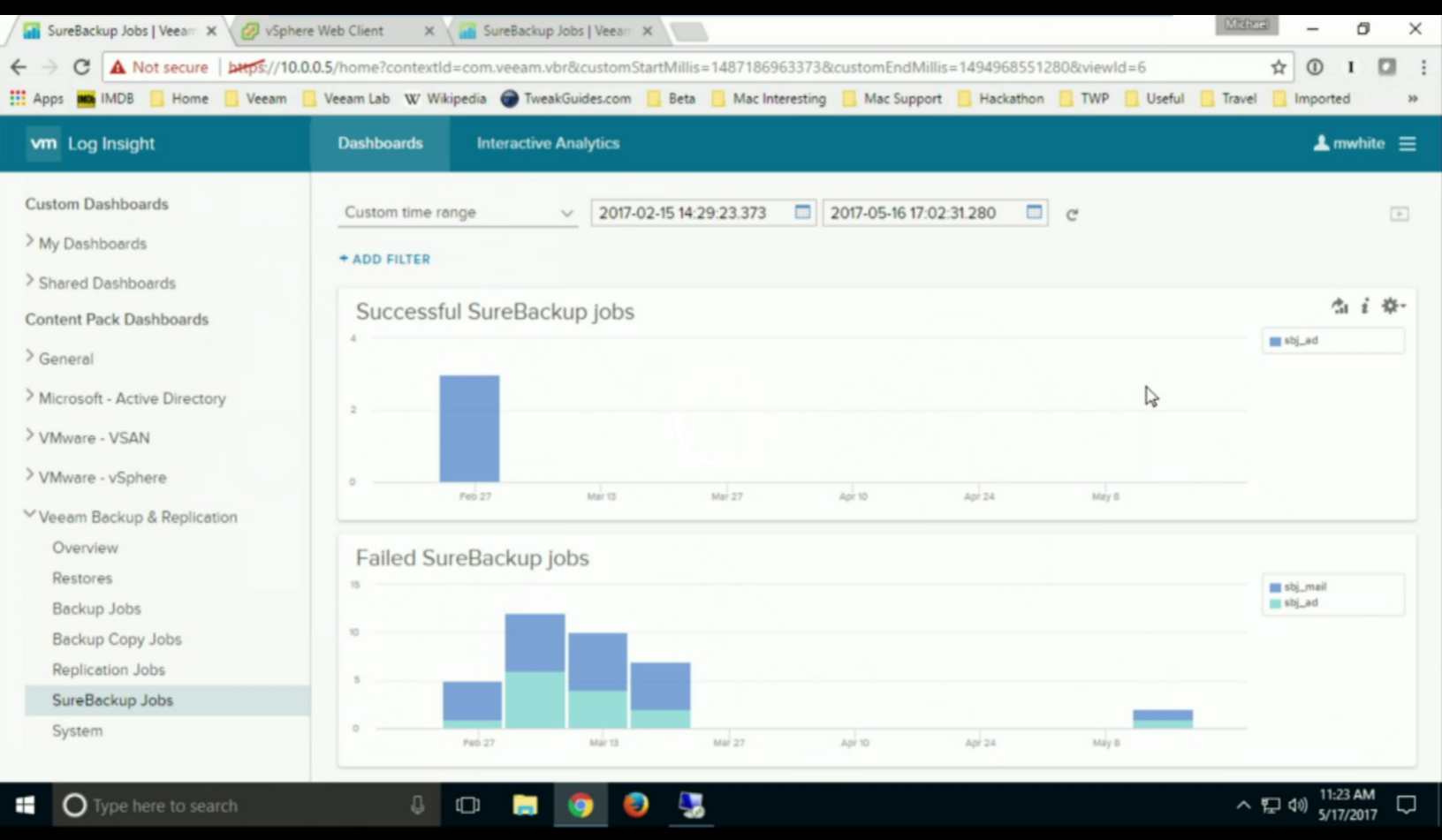 Veeam Availability for AWS. Partnering with N2W, Veeam will have the ability to backup and recover AWS EC2 instances without an agent installed in the OS.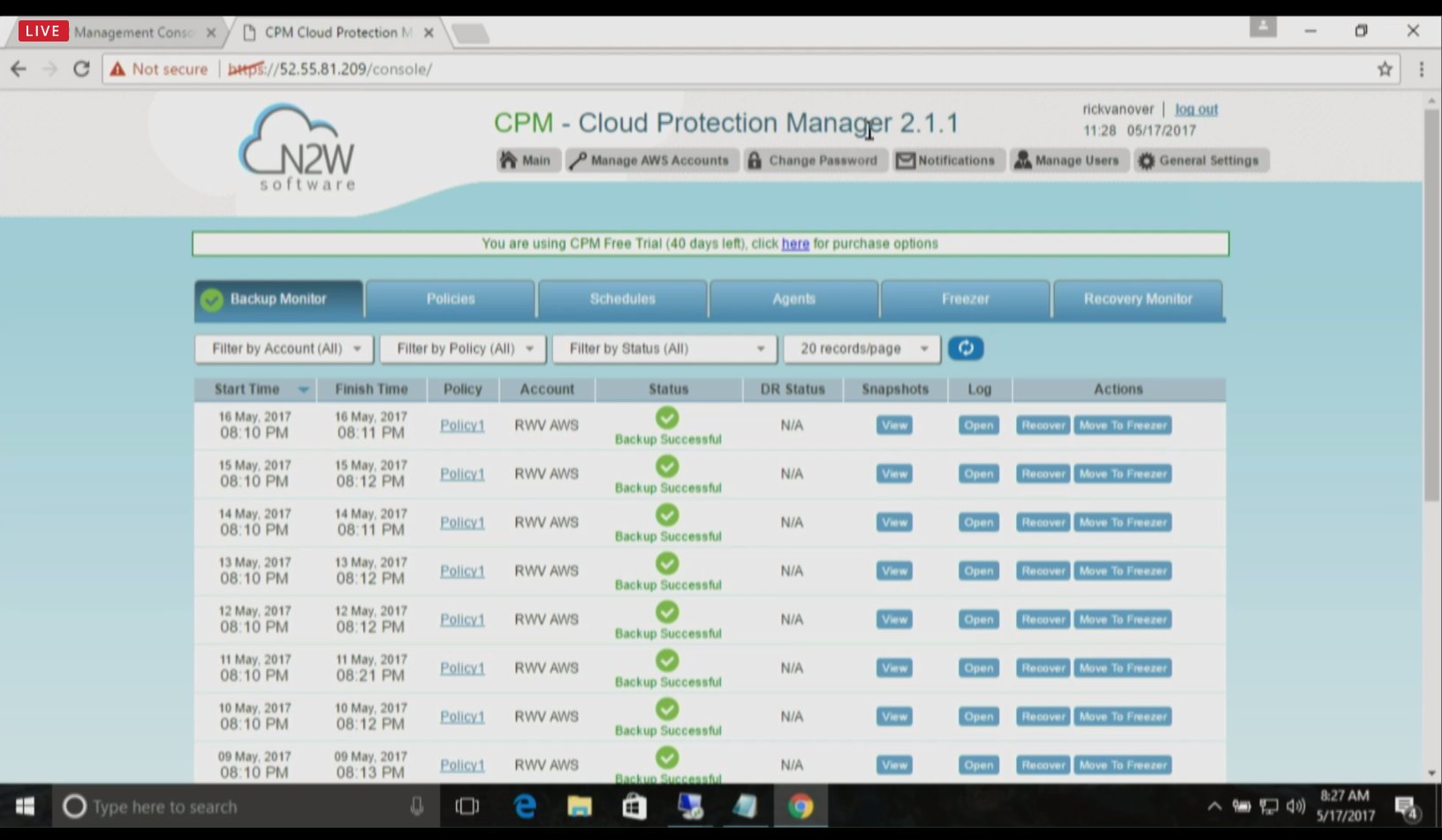 As you can see, Veeam has been very busy, and there are still more announcements from day 2 not even listed here!