It's that time of year again – time to get excited about heading to VMworld 2016!
VMworld is the premier virtualization conference in the world, debuting  VMware's products, vision, ecosystem partners, and community all in one place.  The event lasts 5 days, and could certainly fill more.
Location:
VMworld has been in San Francisco for the last handful of years at the Moscone Center, but this year, it's back in Las Vegas.  This will be my first time to VMworld at Las Vegas, as VMware had an agreement to be in the Moscone Center for some years.  I'm excited to say the least!  While the San Fran venue provided plenty of space, hotels were quite expensive in the area.  In Las Vegas, however, hotels are much, much cheaper!
The event will be at the Mandalay Bay Hotel and Convention Center in Las Vegas, Nevada.  August 28th to September 1st.  There's still time to register!
Keynotes, sessions, and a killer VMworld Party – oh my!
This years party will be at the Las Vegas Motor Speedway. You are required to accept and sign a waiver to attend this year, as a trip around the speedway is possible!  Playing live for the attendees is:
Sessions:
The sessions I'm trying to attend this year mainly revolve around 3 things:
vCloud Automation

vRealize Automation 7 Advanced Workshop [ELW-1721-USE-2]
vRealize Operations and vRealize Business: Optimize Compute Utilization Workshop [ELW-1701-USE-2]

Photon

Photon Platform, vSphere, or Both? [CNA7524]
From Zero to VMware Photon Platform [CNA7741]
Cloud Operations With Photon Platform Workshop [ELW-1730-USE-2]
Cloud Operations With Photon Platform Workshop [ELW-1730-USE-2]
Containers & VVols – a technical deep dive on new technologies that revolutionize storage for vSphere [STO9617-SPO]

Veeam (Who doesn't love Veeam?)

Veeam Availability Suite 9.5 Deep Dive [SDDC9461-SPO]
There are TONS of sessions to choose from this year.  Don't worry if they say full – there is a waiting list, or show up in the standby queue and hop in the session just before the doors close, as registered people don't always show up. It's rare to get turned away.
I highly recommend attending session, even though they will be available online later in the year.
Community:
The Hang Space is where it's at.  If you are looking for me, or smarter people than me, head over to the Bloggers tables in the Hang Space.  It's a great place to play some games, relax, and meet new people.  Remember, networking is a great thing to do at conferences!
We aren't always professional.  #vBoogers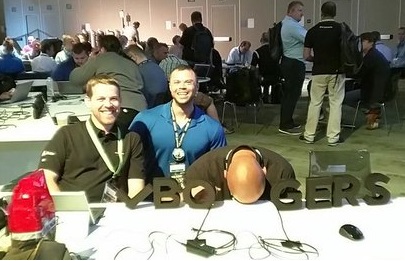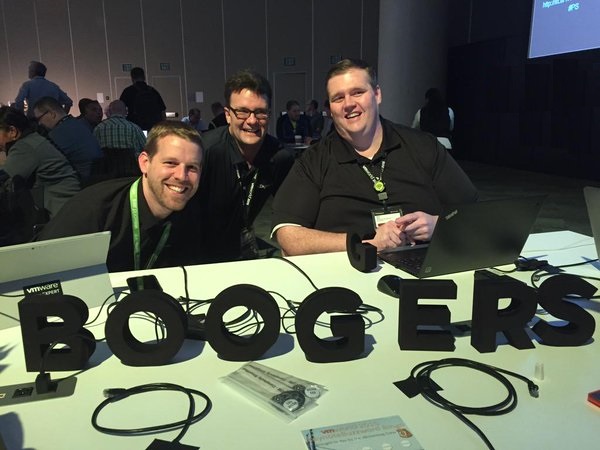 Availability:
Want to find me there?  The best way is via Twitter! @tsmith_co 
If you aren't on Twitter – you should be – it's basically the unofficial platform of what's happening during the conference.  Follow #VMworld to get all the updates.