Part 1 here: Veeam Replication – Installation
Part 2 here: Veeam Replication – Configuration
Part 3 here: Veeam Replication – VM Replication
The last part of the Veeam portion of the Replication Roundup, is VM Failover.  While Veeam has failover plans, and has some powerful advanced settings, for the series, replication and failover will be done using the minimum amount of work.
To get started, select Replicas from the tree on the left, and right click on the VM.  Choose "Failover Now" to initiate the failover process.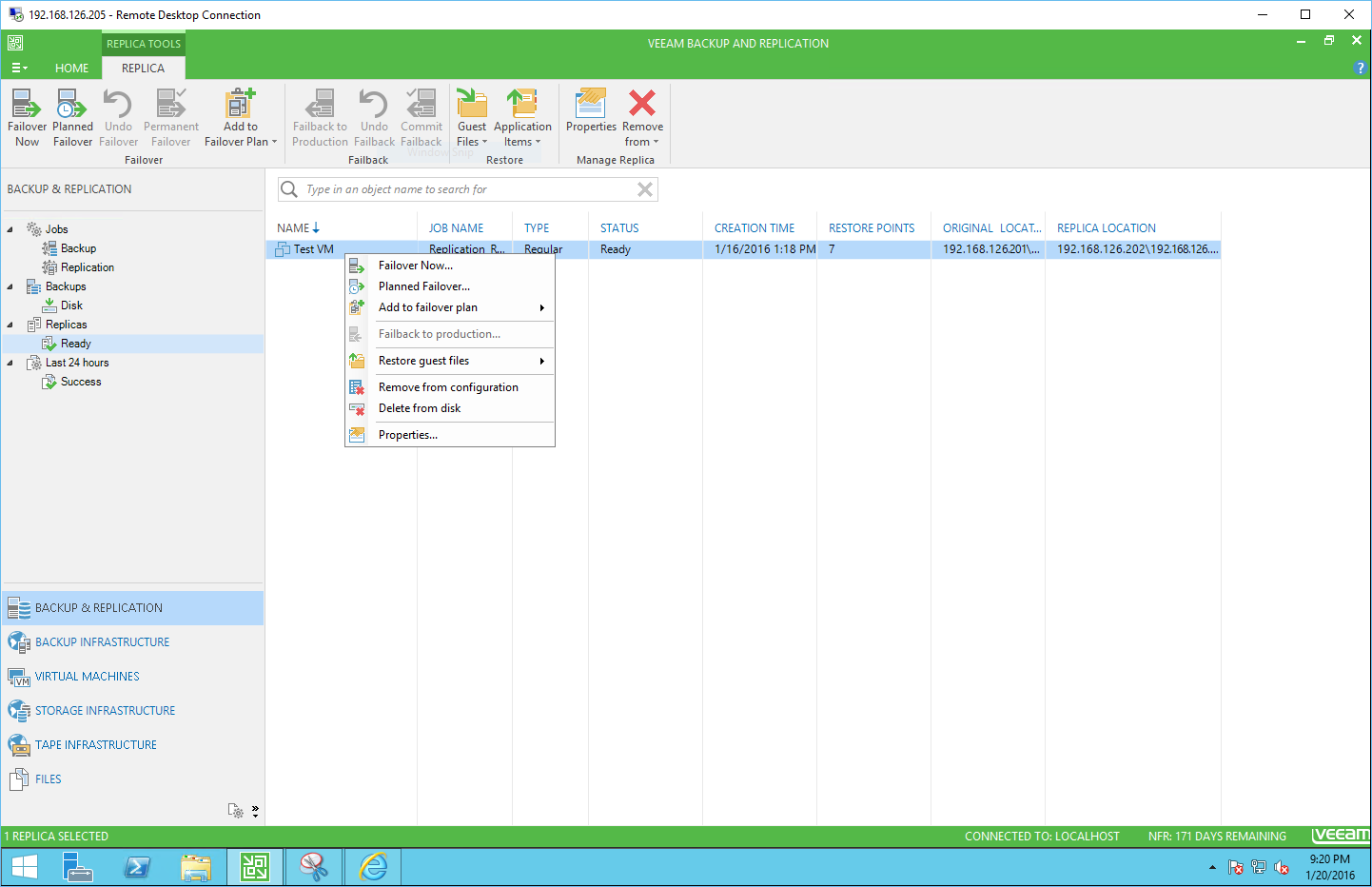 Select the restore point.  By default, the latest restore point is selected.  Otherwise, choose point to select a previous restore point.
Enter in a reason or description (not required) and finally finish to start the restore process.
As simple as that, the restore process powers on the remote replica to the chosen restore point.
To make the replica the original VM, we need to do a permanent failover. Right click on the active failover VM, and choose Permanent failover, and click yes.
While Veeam offers failover plans, and many options, the Replication Roundup series is focused on the bare defaults of each solution.  Stay tuned for a later deep dive series on Veeam.