Objective 1.2 deals with the managing infrastructure.  In this blog, I will cover the installation of a Platform Services Controller on a dedicated server, instead of the simple install option, where the PSC is deployed with vCenter on the same server.
What is a Platform Services Controller?
"Platform Services Controller (PSC) is a component of the VMware Cloud Infrastructure Suite. PSC deals with identity management for administrators and applications that interact with the vSphere platform."
So, what was once SSO is now a part of the PSC.  In addition, it also handles the following (from KB2113115):
VMware Appliance Management Service (only in Appliance-based PSC)
VMware License Service
VMware Component Manager
VMware Identity Management Service
VMware HTTP Reverse Proxy
VMware Service Control Agent
VMware Security Token Service
VMware Common Logging Service
VMware Syslog Health Service
VMware Authentication Framework
VMware Certificate Service
VMware Directory Service
Deploying the Platform Services Controller:
For the PSC, there is a Windows Server 2012 R2 server ready.  The server has been updated, given a static IP, and the hostname was changed as well as joined to the domain.
First, let's mount the vCenter Server ISO the the windows server, and select "Install" for vCenter Server for Windows.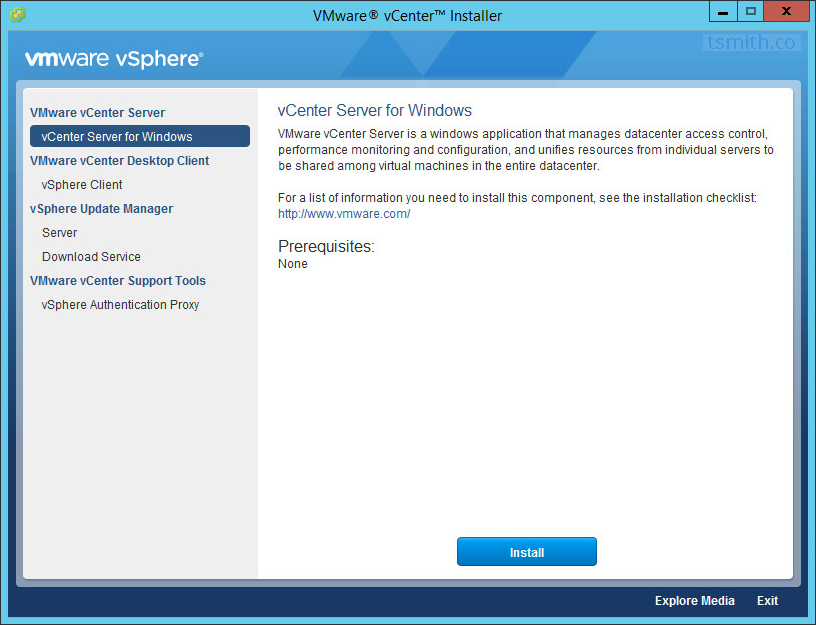 The installer opens, and we can proceed.  Accept the license agreement and click Next.  On the following screen, we will select "Platform Services Controller" under the External Deployment section.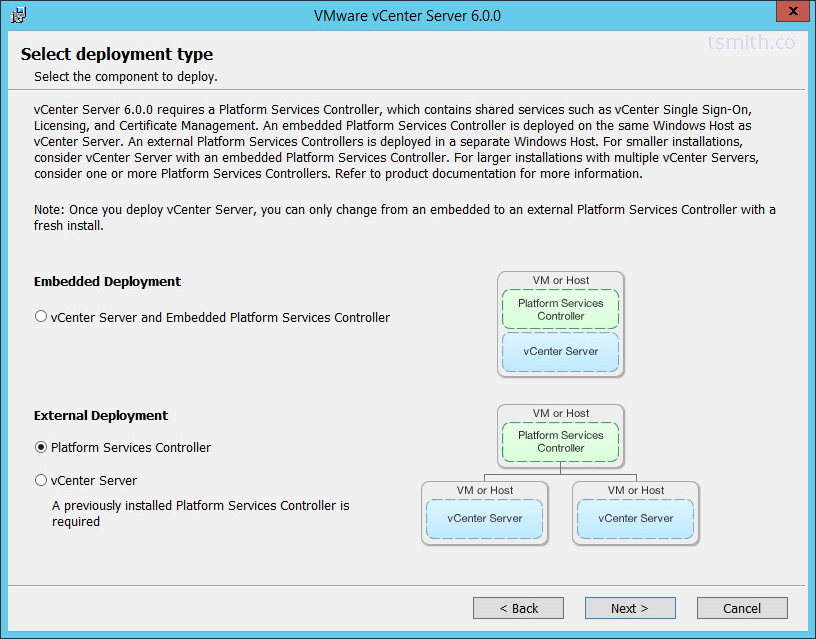 Next is the System Network Name.  By default, the FQDN of the server is automatically entered here.  This will be used for the SSL certificate.  We'll continue and enter the SSO administrator password on the next screen.
In the next 2 screens, we will keep all defaults.  First is ports used by the PSC, and second is install directories.
No need to join the Customer Experience Improvement Program, and finally click Install.
After a short while, the install is complete.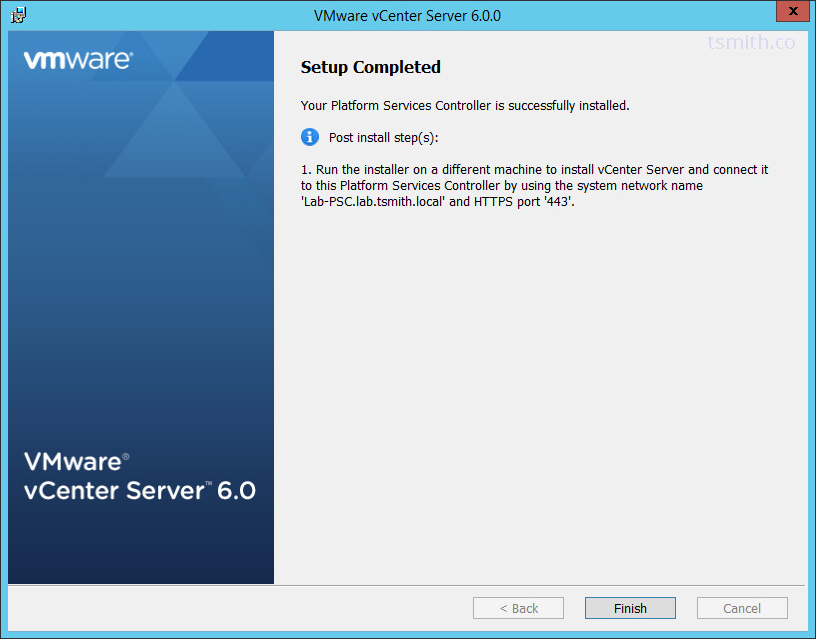 That's all there is to setting up an external Platform Services Controller for a vSphere deployment.  Next, we will install vCenter server, and configure it to point to this PSC.