In the old client, removing the "Getting Stated" tabs from each windows was easily accessed from the view menu.  Thankfully, the option is also easy to access in the vSphere Web Client.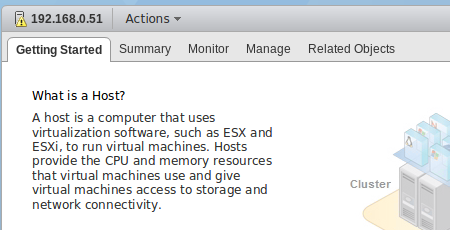 The "Getting Started" are the default tab whenever you select an object in the client.  It usually contains a brief explanation of that particular object, and then some basic tasks and help links.  While it can be quite handy, I find it gets in the way.
To disable all the "Getting Started" tabs in the vSphere Web Client, simply click the Help menu in the upper right hand corner, and click Hide all Getting Started Tabs.  You can click it again to show the tabs.

The results: no more useless tab!